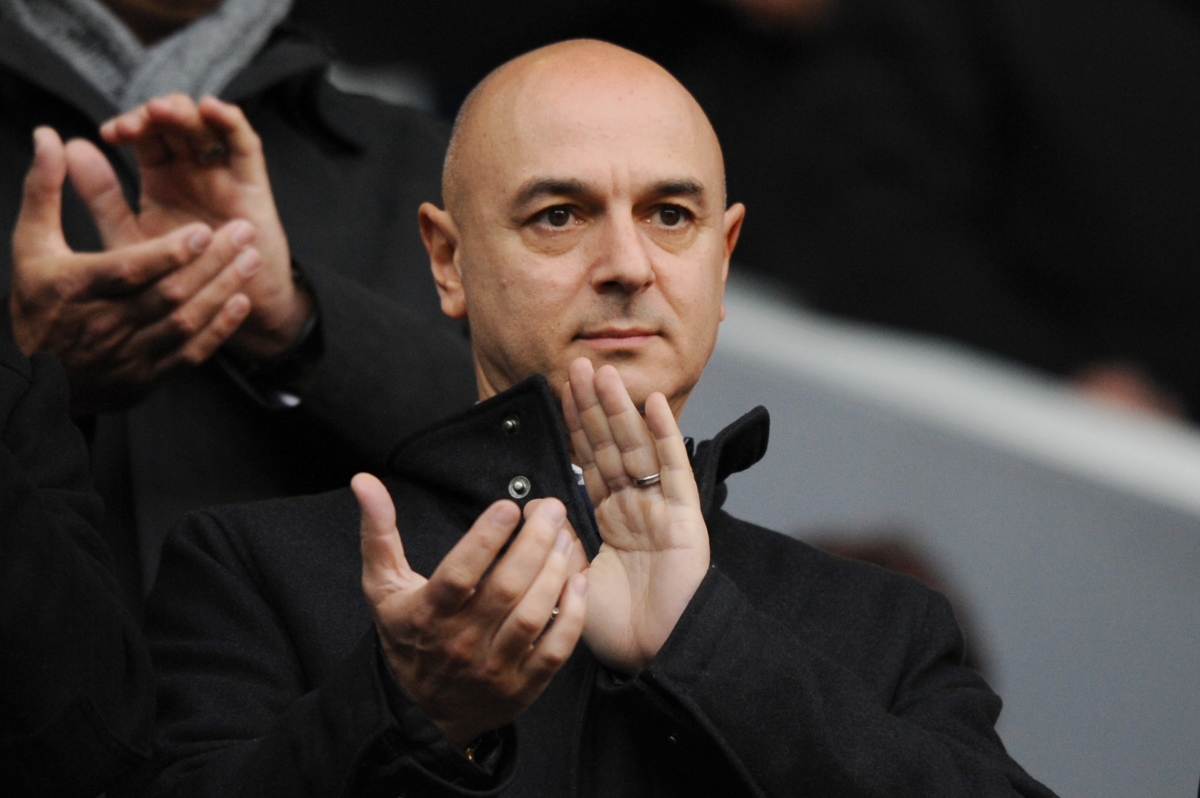 Basel taught us a lesson at home in the UEFA Europa League back in April 2013 in a game that saw us outplayed, although we did manage to escape with a 2-2 draw.
I watched that game and Basel were running rings round us, they were a young side who had stayed together, they has a system they stuck with and we simply couldn't handle their movement off the ball.
They manouvered us around to create gaping holes and that game more than any other showed me that was the blueprint we needed to follow to achieve success. We can't compete financially so we had to find another way. Did the same thoughts occur the Daniel Levy?
You can interview as many people as you like but you never know what worker you have until they are in the job and beyond their probation period, then you see the real character. Employing a coach is no different. A coach has to have a vision for the job he is going for, it isn't a case of turn up to an interview, be told what the club chairman wants, saying yes I can deliver that and getting the job.
An employing club wants to know how you see their future and how you are going to achieve it. You have to fit in with the club ethos, play football in a style the fans want. Entertainment has always been a factor at Spurs, but pragmatism has it's place, how do you combine the two?
A vision isn't just the first team, it is for the hole club, youth development, scouting. It is comparatively easy to sit there and paint your vision, tweak and adjust toa clubs agenda and financial situation. It si quite another delivering on that and if it appears you can't or are not going to be able to then there is no point hanging onto you longer than is necessary.
Thus Daniel Levy has been through mangers/coaches who have not been able to meet his exacting standards. It isn't the standards that are wrong and nor should he have lowered them, that is a sure fire route to failure. I have always felt our mentality was wrong and that we needed a coach who could actually improve players, as opposed to just buy players to put into a system.
We have that man i Mauricio Pochettino and let's not forget his coaching staff. Tat vision of a youthful side, with a set playing system staying together is coming to fruition. I had someone email me when I first proposed what we are doing now saying a young team would never stay together, they would leave as son as they became any good. He failked to grasp that when a side is improving there is noi need to leave, success creates a bond.
We have heard recently from Harry Kane that he would like to stay at Spurs for his whole career, now we hear from Danny Rose that he would like to end his career here. These are words while we are on the up but they signify exactly what I was talking about in that article in 2013.
A young hungry group that stick and grow together becoming better and better at the system they play. It is early days but the signs are encouraging.
---