TRANSFER TALK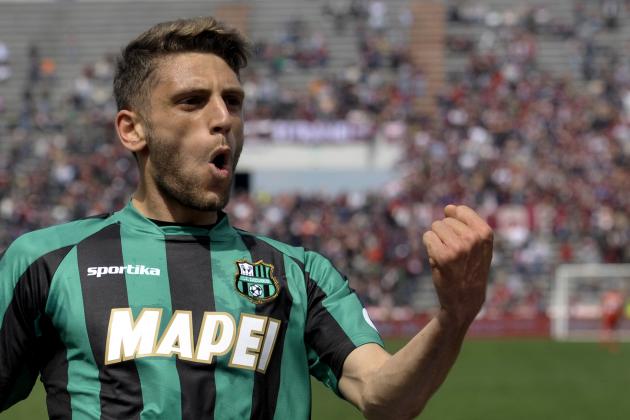 The future of Tottenham target Domenico Berardi has been decided despite a meeting instigated by Inter Milan Sporting Director Piero Aid with Sassulol's Sporting Director Guido Angelozzi.
Juventus have an agreement to buy him but he is to be left a Sassulolo while they try to secure their progress into the group stages of the Europa League. The final game is on 25 August to decide that.
Inter had wanted to arrange a loan deal but Sassulolo have turned them down. Sassulolo President, Giorgio President Squinzi has stated he will even try to sell the player, he has been removed from the market.
Regular readers will know there was never any chance of signing him and that has now been confirmed.
---