TRANSFER TALK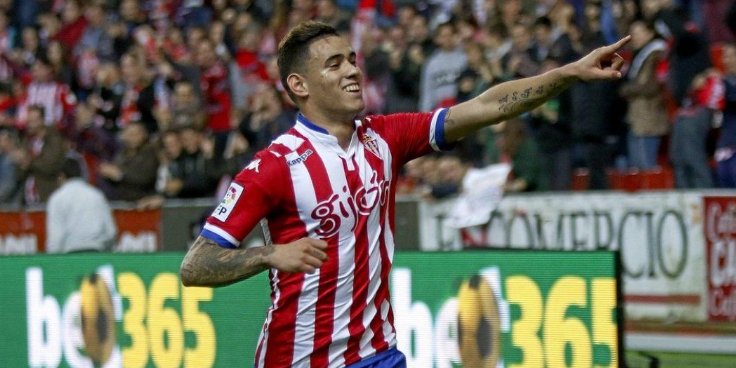 Tottenham has been negotiating for 20-year-old (21 next March) striker
Antonio Sanabria
with Roma and may have beaten his other suitors. The talks between Barcelona and Roma broke down as reported by the local Spanish press and the Italian press. From Germany is news that not only Wolfsburg (no European football) but Schalke 04 (Europa League Group Stages) and Borussia Monchengladbach (Champions League Play-off Round) are also interested.
The Paraguayan international was away at the Copa America where his country finished bottom of Group A. The USA won the group, followed by Colombia and Costa Rica. The Paraguayan's only scored one goal in their three games and only managed to pick up a point from a 0-0 draw with Costa Rica. Sanabria played twice at the tournament
We are edging closer in one report, we are speeding into pole position in another, we are pursuing, closing, focussing, boy we are doing a lot. We are talking, so are others. The latest report from Italy, from
Gazzetta World
, is that we have now agreed on a fee.
Signing players from Italy is not always easy as they have local deals to help each other. There is talk that Juventus will re-sign Dominico Berardi and have an agreement to do so but will first let him play for Sassuolo to secure Europa League football for them. Sassuolo are at the same stage as West Ham, the Third Qualifying Round, they have to win that and then win the Play=off Round to get into the competition proper. That will take until 25 August.
Valencia, Sevilla, Atletico Madrid, Leicester City have all been thrown at the Sanabria story and there have been suggestion Leicester City have made an offer, if true they simply wouldn't have forgotten about him. It was only 11 days ago that he said he was focussed on the Copa America and that he didn't know where he would be playing, his agent handles all that.
Roma are said to want £11.51-million (EUR15m - AUS$22.61m - US$16.97m) with other reports suggesting offers around £9.22-million (EUR12m - AUS$18.06m - US$13.53m) might secure his services.
A deal for Sanabria is complicated local Rome newspaper La Repubblica tell us and Wikipedia may give us an insight why.
On 20 November 2013, Sanabria rejected a contract extension from Barcelona.
On 29 January 2014, Sanabria joined
Sassuolo
, for a €4.5 million fee, plus €7.5 million bonuses "dependent on the player's performance and his future value."
On
July 2014 he officially joined Roma for €4.926 million
(including €2.5 million from Roma via Sassuolo to Barcelona). Roma also took the contractual responsibility from Sassuolo, to pay Barcelona up to an additional €7 million for bonuses.
There are valuations to be made taking regard the length of his contract, then there is what Roma paid for him, what they have to pay in bonuses and what happens to the future bonus payments to Barcelona and future market value. You can now see where the £9.22-million (EUR12m) comes from.
Only 9 players in 50 years have reached double figures before the age of 20 in La Liga, the list includes Messi, Aguero, and Raul. The striker likes Spain and is thought to favour a move to Atletico Madrid or Valencia. So far Roma has spent 30 million euros and are looking to recoup some of that for Sanabria. Another season-long loan move is not out of the question, though.
Rubin Kazan agreed on a £9.22m fee for the striker so Roma are holding out for a similar offer from Spurs who have agreed on terms with the player. If Gazzetta World are right then a deal should be concluded soon.
---