Spurs Scour The PSG Academy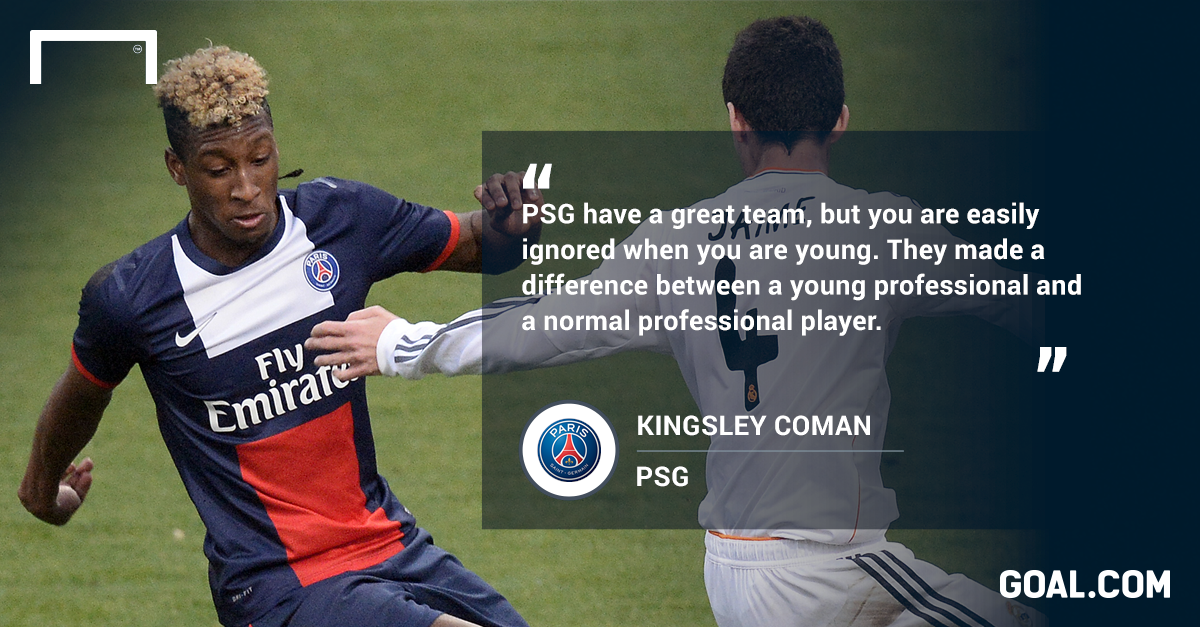 Coman left the PSG academy for Juventus
Apart from young winger Jonathan Ikone, France Football reports that Spurs are also interested in Wilfried Kanga.
Like Ikone, 18-year-old (19 next February) Kanga took part in the UEFA Youth League Final against Chelsea and we were there casting an eye over them. He is right footed and can play either wing or striker so has, at his tender age anyway, the flexibility that Pochettino likes to develop.
In the tournament, he figured against Shakhtar Donetsk away, Real Madrid both home and away, Roma at home in the quarter-finals, scored against Real Madrid away in the semi-finals and played 19 minutes of the final against Chelsea.
Kanga is a powerful player and while being right-footed is adept with both feet and like Ikone has to negotiate a new contract at the end of the season. That gives Spurs a chance to poach him and Benfica are also reported to be interested. They like Spurs have scouted him several times. The Ivorian international is also attracting interest from Spain and Italy.
France has called up 5 PSG youngsters for the French Under-18 squad so we will be following their progress on the international stage.
Mamadou Doucoure, vice-captain, central defender or left-back

Alec Georgen, right-back

Jonathan IKONE left or right winger

Odsonne Edward, center forward
Another youngster from the club whose progress we are following is 18-year-old (19 in February) defensive midfielder Lorenzo Callegari. He won the
won
the 2015 UEFA European Under-17 Championship in Bulgaria with France.
The PSG academy is one we take great notice of as they can't get any meaningful game time. We also take note of Lyon who produce more home-grown youngsters than any club in the French top flight.
---